Two months have passed since I landed in Cairo, at midnight, with precious few hours to sleep and orientate myself before beginning my first day as Associate Protection Officer at UNHCR Egypt. The moment was surreal, feeling partly as though I was stepping into the unknown, partly as though this was the realization of a dream that had been years in the making.
UNHCR Egypt
The initial few days at UNHCR Egypt were a whirlwind of inductions into the scope and scale of the operation, which involves over 250 members of staff and a mandate that includes 'Refugee Status Determination', as well as Registration, Protection Services, Health, and Education. However, the welcoming spirit and support of my colleagues made it easy to quickly settle into my role as Associate Protection Officer.
UNHCR's office in Egypt operates in the midst of a challenging but fascinating humanitarian context. Established in 1954 and the first UNHCR field operation in Africa, UNHCR Egypt is situated at the crossroad of Africa, the Middle East, and Europe, in a country that, throughout history, has been a place of sanctuary for migrants and refugees. Over the last century Egypt has offered shelter to displaced people from places such as Armenia, Russia, Yugoslavia, Greece, North Africa, and Palestine. In more recent years, refugees arriving in Egypt are often fleeing from political violence and human rights abuses in the Horn of Africa, as well as Syria and Iraq. Currently, there are over 290,000 people – from over 30 countries – registered with UNHCR Egypt.
My role as Associate Protection Officer
In my role I support multiple Protection units within the operation. 'Protection' at UNHCR Egypt encompasses a wide array of work, including dedicated units for Child Protection, Gender-Based Violence, Community-based Protection, Legal Support, and Counselling. These units are responsible for supporting refugees at risk and, where possible, assisting access to services and safety. One aspect of my role is coordinating Egypt's Protection Working Group, which is a forum for NGOs and international agencies undertaking protection activities in Egypt to identify and address challenges, develop partnerships, and ensure the harmonization and streamlining of services to refugees. Cairo is a regional hub for a wide variety of agencies, making this an exciting place to be engaged in strategic work and coordination.
Another aspect of my role is preparing the cases of highly vulnerable refugees for referral to the Resettlement Unit. Conducting casework in this context is challenging. Through interviews and case reviews, I have a very real insight into the lives and challenges of the people UNHCR was established to serve. Life in Egypt can be complex for many refugees, who primarily live in urban settings and often experience barriers to livelihoods, education, health, and housing, which is exacerbated by the deteriorating socio-economic situation in Egypt. In such contexts, people can become increasingly vulnerable and in greater need of protection and support. Being a part of a dedicated team working to mitigate and respond to the challenges faced by refugees in Egypt is an honour and I am grateful to be here to provide this support as needs continue to rise.
Looking Forward
Egypt is a fascinating country, with endless history to uncover and areas of natural beauty to discover. As an international city, Cairo also offers many cultural opportunities – including exhibitions, international film screenings, and musical performances – and I feel very fortunate to be able to call this city my home. I am also incredibly privileged to have this amazing opportunity to work for an organization endeavoring to ensure the international protection and human rights of people who have fled great insecurity and persecution.
The past two months have been a great opportunity to learn and find my place as a member of the Protection team. As I continue in this role, I look forward to developing my skills and taking on new and challenging responsibilities that will better support refugees in Egypt to live safely and in dignity.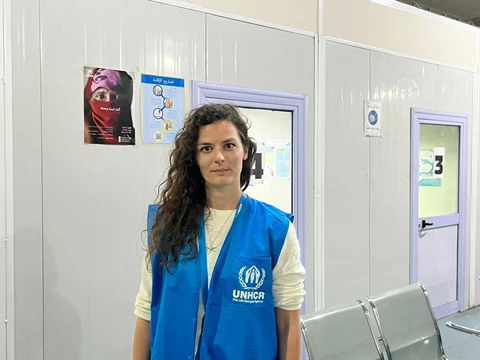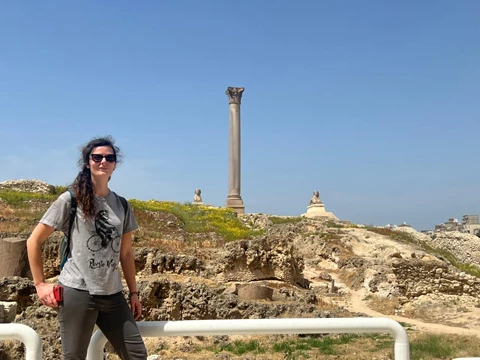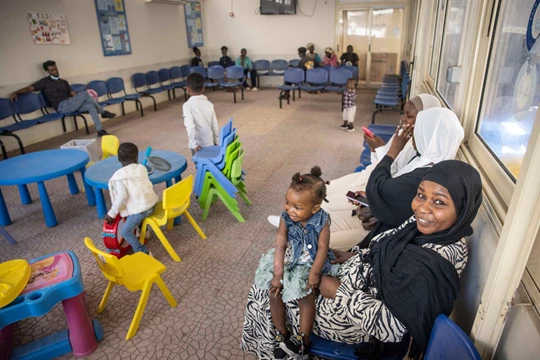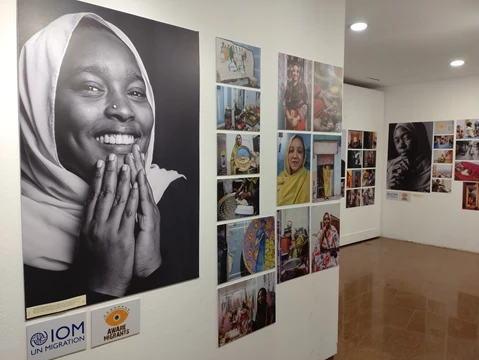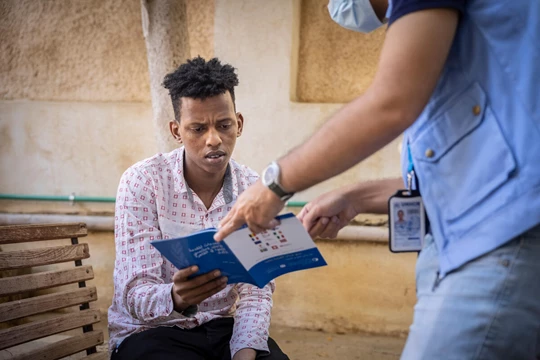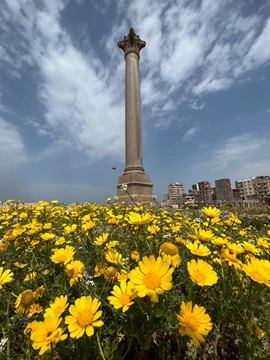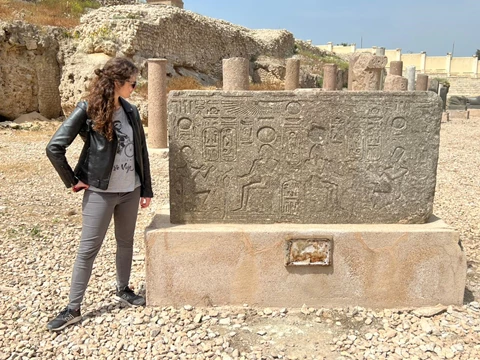 A bit about me
I first became interested in contributing toward improve the lives of displaced persons and vulnerable communities over a decade ago. At university I volunteered with a student group that supported refugees and migrants with navigating life in the UK and immersed myself in the history, politics, and culture of regions that had experienced conflict, fragmentation, and displacement. After obtaining a Master's degree in Middle East and Mediterranean Studies, I worked in the legal sector for several years, in order to gain the legal qualifications required to eventually specialize in human rights. After leaving the legal sector, my journey took me to human rights and international development roles in Nicaragua, Malawi, and Switzerland, before returning to Jersey where I spent two and a half years as Monitoring and Impact Officer at JOA.